White Cat with Watering Can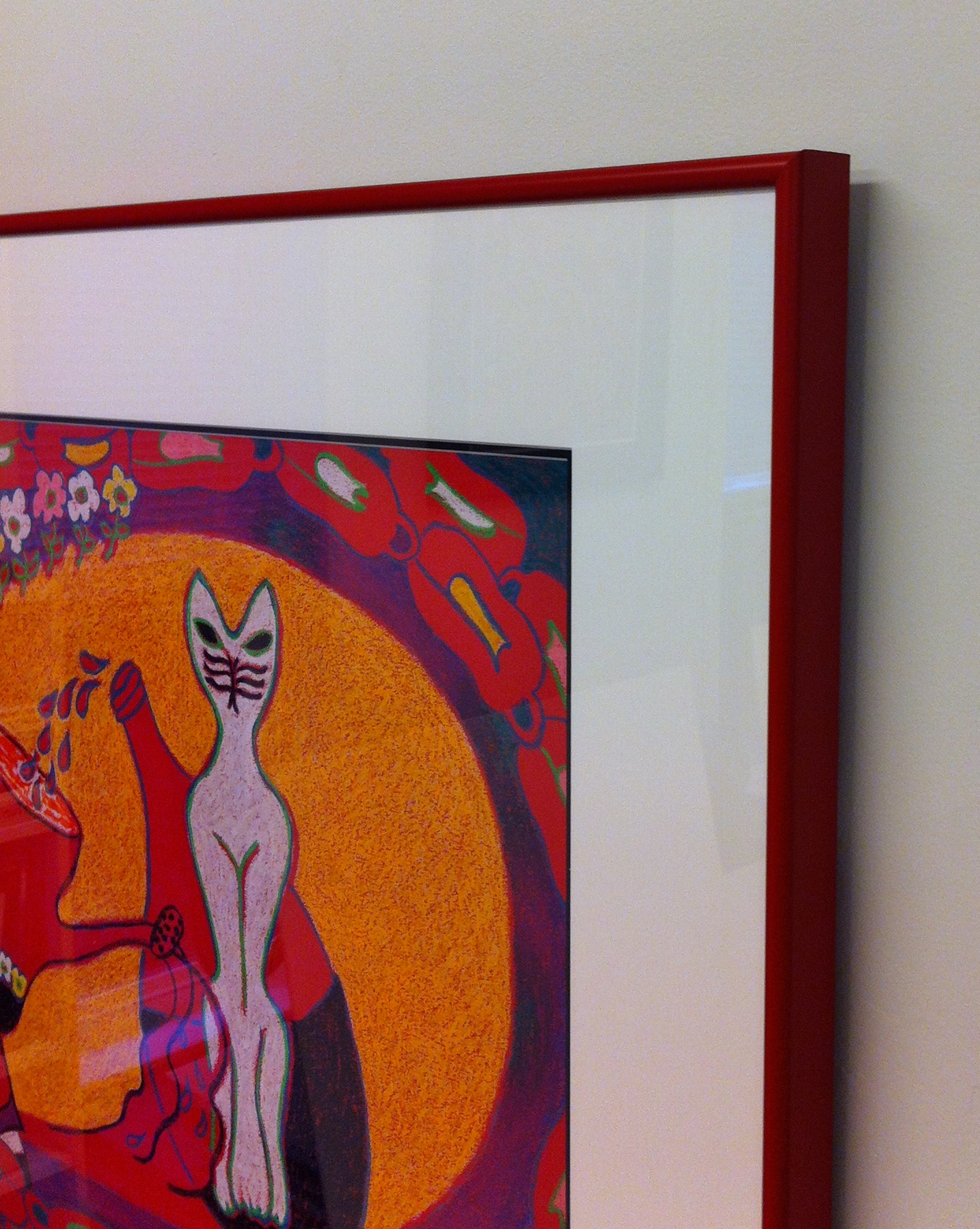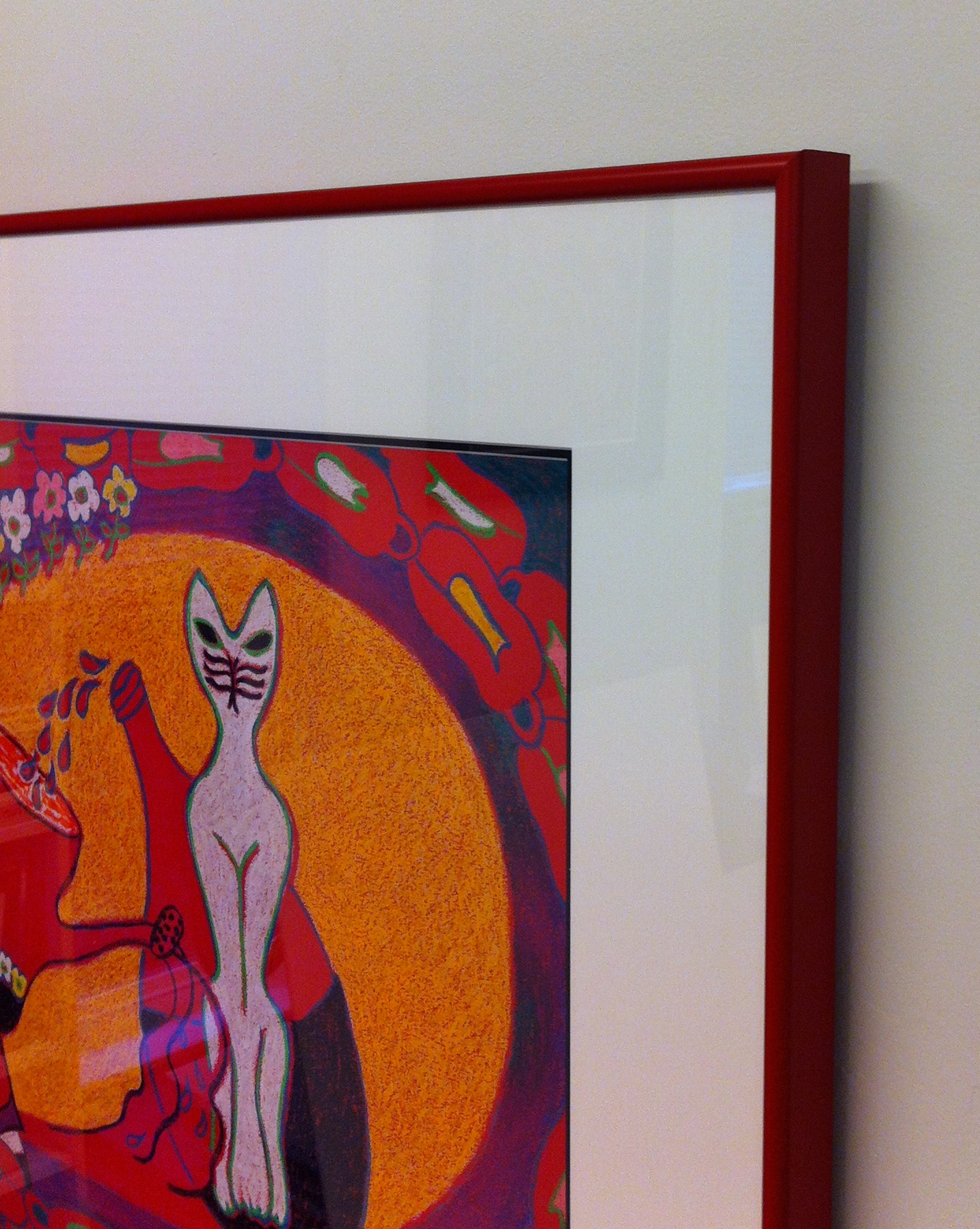 White Cat with Watering Can
A wooden cat, a watering can, a wine bottle, a book, a nautical pulley - and a little imagination. Perhaps Whistler would have liked this painting, as it is clearly just "Art for Art's Sake".
Medium: Oil Pastel on Paper
Image Size: 24 " W x 18 " H
Framed Size: 29" W x 23 1/2 " H Already framed - double matted, black and white with red metal frame. This painting has been framed with regular plexi-glass.
The pricing listed is in USD.
This painting is $1,750.00CAD